The Verity Pharmaceuticals portfolio focuses on clinically relevant, in-demand prescription therapeutics for the benefit of healthcare providers and their patients across a range of therapeutic areas including Urology, Oncology, Infectious Disease, and Men's and Women's Health.

Trelstar® is a gonadotropin-releasing hormone (GnRH) agonist approved for use in the United States for patients with prostate cancer.
Trelstar® Prescribing Information
To learn more about Trelstar® or to order Trelstar® visit www.trelstar.com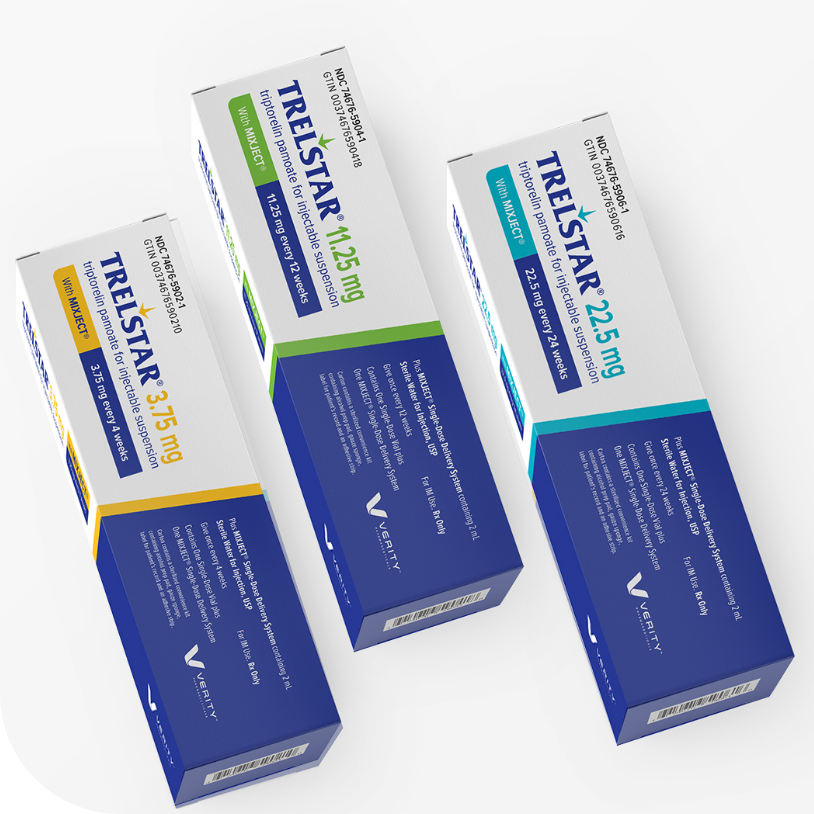 Sancuso® is the first and only FDA-approved prescription patch for the prevention of nausea and vomiting in patients receiving certain types of chemotherapy treatment.
Sancuso® Prescribing Information
To learn more about Sancuso® or to order Sancuso® visit www.sancuso.com